Federal government reacts over the remarks of the Supreme Court Judges
ISLAMABAD  – Federal Government has objected to the remarks of the Supreme Court of Pakistan in the suo moto case of the Ex Senator Nehal Hashmi.
A spokesperson of the government of Pakistan said on Thursday the remarks of honorary judge are contrary to facts.
It was added that the government had responded with rage right after ex-Senator Nehal Hashmi's video and took disciplinary measures. The spokesperson clarified the stance of ruling authority at hearing of Suo Motorola case  taken by the Supreme Court of Pakistan. 
A 3-member bench led by Justice Ejaz Afzal heard the contempt of court case against the ex-PML-N lawmaker. Justice Azmat Saeed said, during the case hearing, that even dictators had never threatened judges' families and kids like Nehal Hashmi. He continued stating that the ruling government was acting like the notorious Sicilian Mafia of Italy by doing so.
---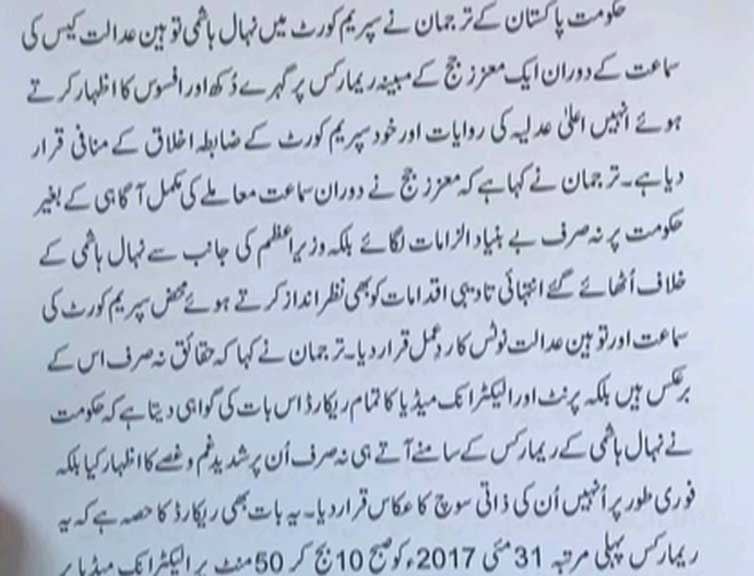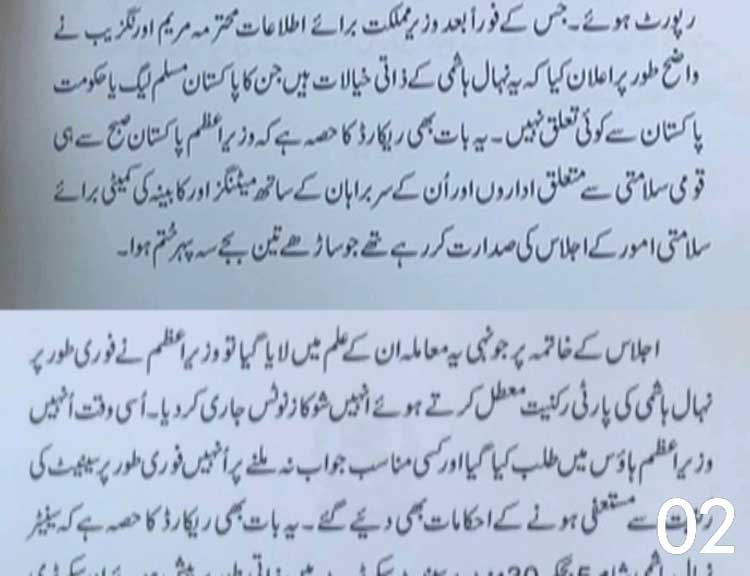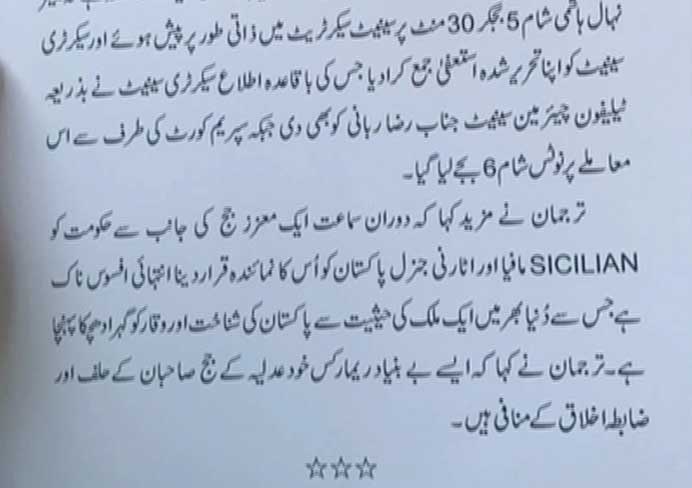 PHOTO: Press Release (in Urdu) issued by government spokesperson
---
While mentioning the clarification given by Minister of State for Information and Broadcasting, the government defended its stance on the matter saying Marriyum Aurangzeb stated that Nehal Hashmi s remarks were his personal opinions and had nothing to do with the ruling authority. Also, disappointment was expressed on Supreme Court remarks declaring Attorney General the spokesperson of government. 
According to the government, country's reputation has suffered damage by such remarks of senior judges of the apex court