ISLAMABAD: Inter-Services Public Relations (ISPR) Director General Major General Asif Ghafoor said on Friday that Peshawar terror strike's admission by Tehreek-e-Taliban Pakistan proves that terrorists and their abettors are based in Afghanistan.
Speaking with a private media channel, the DG ISPR said that Afghan forces should play their role in eliminating terrorists based in their country.
He said that a delegation under Afghan Director General Military Operations is on a visit to Pakistan following the meeting between Chief of Army Staff General Qamar Javed Bajwa and Afghanistan President Ashraf Ghani.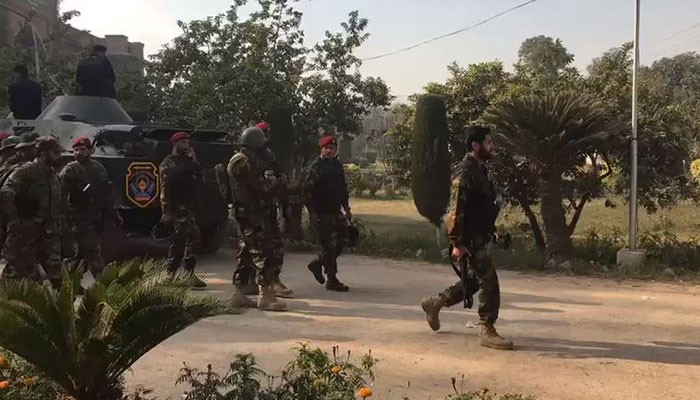 The ISPR chief said that in the meeting both the dignitaries agreed that Pakistan would continue to give its support to Afghanistan.
"We are in dialogue with the Afghan DGMO. We have provided proofs of today's attack to him. The Afghan government and forces must look into this issue to see how we can get rid of this danger. Our cooperation is with Afghanistan," he said. "We hope that there will be developments on the recommendations we have provided to the delegation".
Major General Ghafoor said that only Afghan forces can address the issues present within its border. He reiterated that the terrorists during their strike on Agriculture Directorate were in touch on a call with their associates based in Afghanistan.
He said that terrorists operating alongside border areas are continuously attacking Pakistani border forces.
Giving his response to the recent statement of top US commander Gen John Nicholson, Major Gen Ghafoor said that the US army general's statement that Pakistan is not doing enough is 'unjust'.
"Pakistan has done more than his capacity for the security, no country has done more than what Pakistan did to combat terrorism," he said. "Our initiatives are also for security in Afghanistan."
More from this category
---