Pakistan Motor Rally reaches Gwadar today
KARACHI: The Pakistan Motor Rally, organised by the Pakistan Army to commemorate 70th year of the country's independence, reached Ormara from Karachi on Sunday.

The rally, including 103 vehicles and 82 motorbikes drawn from different motor clubs across the country, started on October 21 and will culminate upon reaching Gwadar on October 31.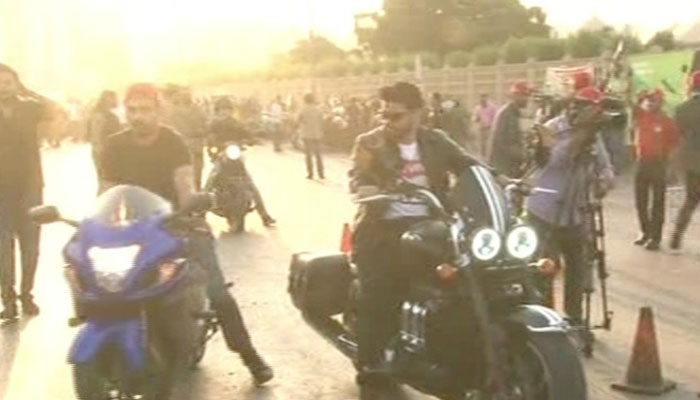 Originating from Khunjrab and passing through Gilgit and other areas, it reached Islamabad on Monday evening. Therefrom the motorists drove to North Waziristan, then Quetta passing via Zhob.
The rally left for Gwadar from Karachi this morning, which reached Ormara in the afternoon.
Civil and military officials warmly welcomed the participants upon reaching there. Upon arrival, traditional Balochi dance was performed on the drum beat.
The participants of the rally will now be heading forth to Gwadar with a message of peace, solidarity and prosperity.