Governor House Murree renovated with Golden Toilets, Royal Luxurious living at cost of Rs 600 million
ISLAMABAD - Governor House Murree renovation is costing the national exchequer of Rs 600 million, PPP Senator Sherry Rehman, in her tweet, revealed.

According to Sherry Rehman's tweet a golden toilet and rooms at Governor House Murree . 
The whole facelift cost Rs 60 crores.
It is indeed frustrating to know that government is essentially wasting taxpayers' money, for the renovation of a royal style Luxurious
Governor House
instead of providing the amount to the ongoing development projects in the country that would help masses.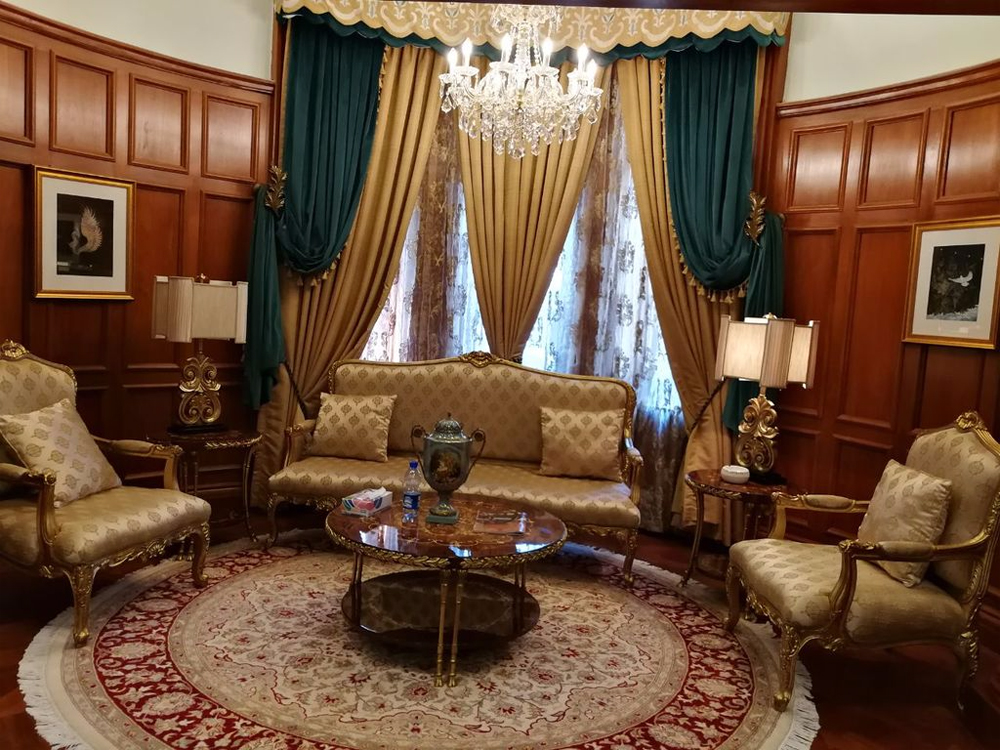 Images attached here to the story suggesting a huge amount of tax payers has been spent to adorn such a marvelous place to entertain the key post holder of the province. 
Whereas, the roads and other public places are left unattended in different parts of the province.
More from this category
---