MOSCOW: After the US's 'Mother of All Bombs', Russia has come up with its own 'Father of All Bombs'.
The GBU-43/B Massive Ordnance Air Blast was unleashed by US in combat for the first time Thursday, hitting IS positions in a remote area of eastern Nangarhar province.
The MOAB is the largest nonnuclear bomb in the US s arsenal but Russia's has even a bigger one.
Officially the Aviation Thermobaric Bomb of Increased Power, the ordnance is four times more powerful than the U.S. weapon.
---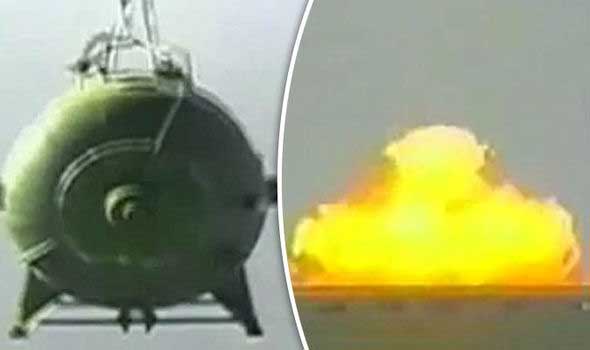 ---
Unlike the MOAB , which uses conventional ordnance, the FOAB aka "Big Daddy" is Thermobaric — meant to burn its targets. It uses oxygen from the atmosphere, rather than carrying an oxidising agent in its explosives.
It produces more energy than normal weapons but is harder to control. According to the Russian military, the FOAB is equivalent to 44 tonnes of TNT compared to the U.S. device's 11 tonnes.
The bomb was test-fired by the Russians in 2007 where the temperature produced by the blast was also twice as high than that in the MOAB .
More from this category
---