Malala Yousafzai announces to return back to Pakistan
Malala Yousafzai said she is proud of Pakistan and vowed to take it to newer heights.
"I am proud of Pakistan and I miss Pakistan. We are Pakistanis and we will take our country forward," she pledged, adding that she will come to Pakistan soon.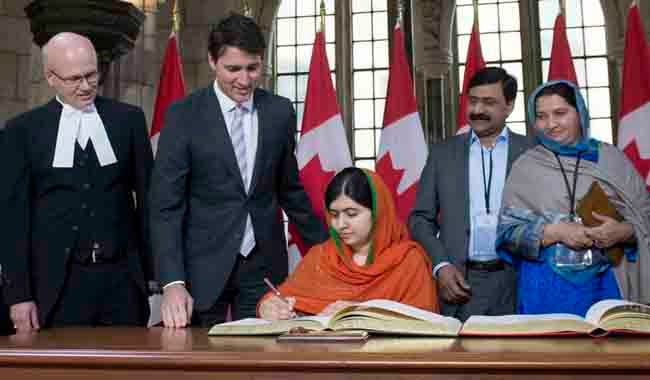 In an exclusive interview to Geo News, Malala, the youngest person to receive the honourary citizenship of Canada, stressed that terrorists do not represent her country.
"Women, who stand up for their rights, including myself, represent Pakistan. Terrorists do not represent my country," she said.
She said, said strong women who stand up for their rights, not terrorists, are the true representatives of Pakistan.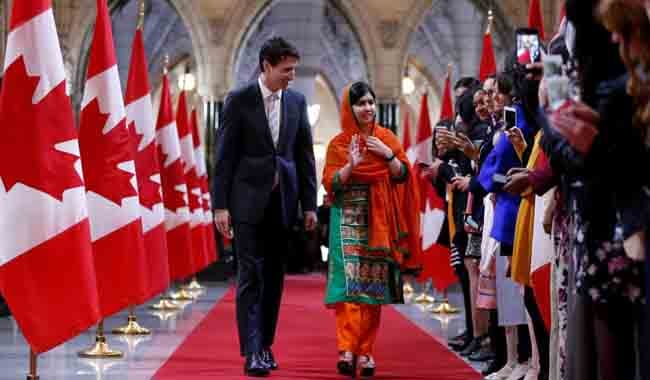 Malala has called upon the men to play their role in resolving women issues at micro and macro level.
"Issues related to women are global, they are not limited to any specific country or to any particular society. So men have to play a role in this and they should come out and work with the community leaders for educating girls at least up to twelve years of compulsory education," she said while addressing a reception hosted for her by the High Commissioner of Pakistan, Tariq Azim Khan.