Pakistan's Unaiza Ali sets new Guiness World Record
Pakistani Young girl Unaiza Ali, a Lahore-based cartoonist and animator, had completed 267.38 meters (877 feet) long this comic on March 12, 2017 and sent her claim to the Guinness team and has set a world record for longest conic strip.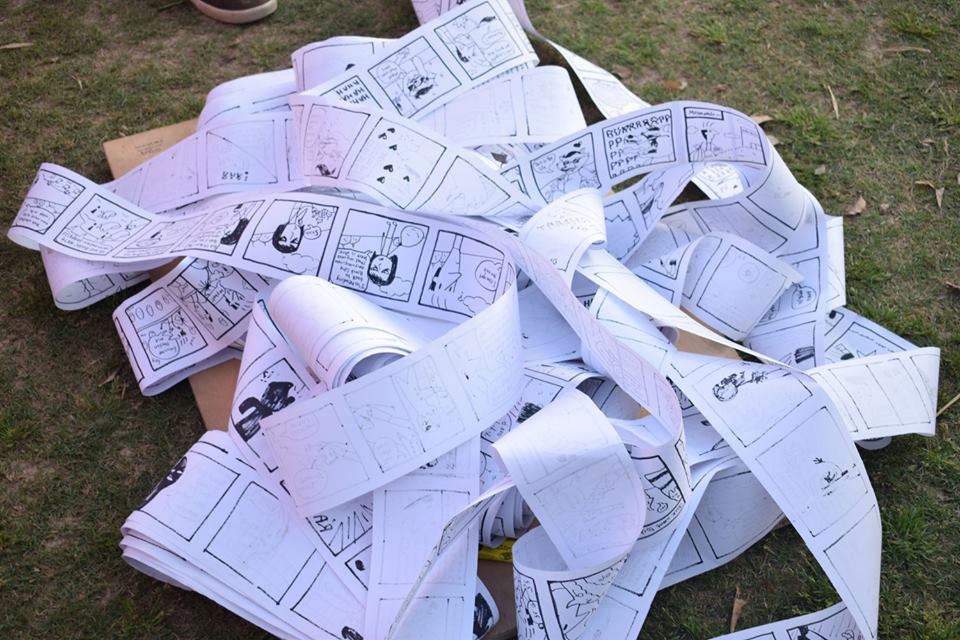 The measurement was confirmed by the professionally certified civil surveyor with four other official witnesses. The records were sent to the Guinness World Record, who recently declared it as authentic and acknowledged it as the making of a new world record.
Before Unaiza Ali Barles, an Artist, the record was previously held by an Indian girl Suhas Palimkar.