Hazrat Data Gunj Baksh 974th Urs begins today in Lahore
LAHORE  - The 974th Urs of Hazrat Ali bin Usman Al-Hajveri, popularly known as Hazrat Data Ganj Bakhsh begun today (Wednesday) in Lahore.
The three-day long festival commenced after laying chaddar (shawl) at the shrine.
---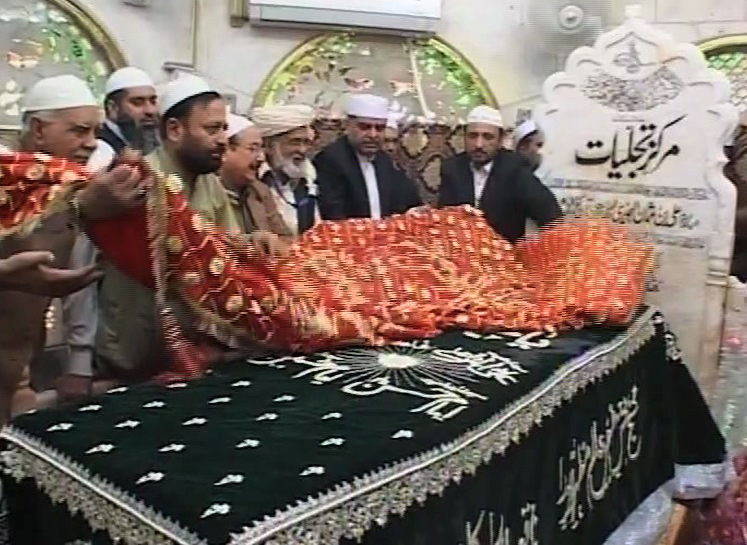 ---
Candles and lights are lit at the shrine, food is donated among the people, sufis perform dhamaal and musicians play music for hours during the festival.
Millions of devotees and visitors from all parts of the country are thronging to Lahore to attend Urs and offer special prayers.
Data Ganj Bakhsh was a Persian sufi and scholar during the 11th century. He was born in Ghazni, Afghanistan (990 AD) during the Ghaznavid Empire and settled and died in Lahore spreading Islam in South Asia.