Six high profile terrorists gunned down
PESHAWAR/KHYBER AGENCY: Security forces actively conducted joint raids on Friday as part of the Operation Radd-ul-Fasaad in various regions of Khyber Agency including Jamrud Shakas.
The soldiers gunned down six terrorist after an exchange of fire while recovering heavy weaponry and explosives from the hideouts of terror groups. 
It was confirmed that all weapons were advanced in nature.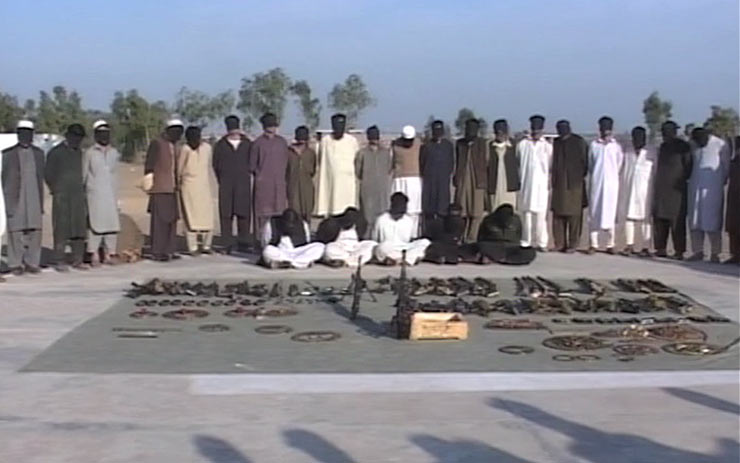 The combat with terrorists alerted the security forces and they carried out a high-level search operation afterward. In doing so, about 29 illegal Afghan immigrants were arrested as suspects. Weapons were recovered from them.
Meanwhile, it was reported that two suspected facilitators were taken into custody from Laki Marwat. Their names are Raheem Jan and Muhammad Ismail.
They allegedly collected funds for the banned outfit.