Dawn Leaks: Tariq Fatemi heart touching letter to PM Nawaz Sharif
ISLAMABAD: Prime Minister Special Assistant on Foreign Affairs Tariq Fatemi who was sacked the other day after the enquiry report of the controversial Dawn Leaks notification has refused to accept the allegations levelled against him by the Prime Minister notification.
Former Foreign Affairs Advisor Tariq Fatemi rejected all allegations on him with regard to Dawn Leaks case.
In a letter to Prime Minister Nawaz Sharif, Fatemi stated that these allegations are baseless.
"After serving in foreign affairs for five years, such allegations, are painful and stress full," he wrote.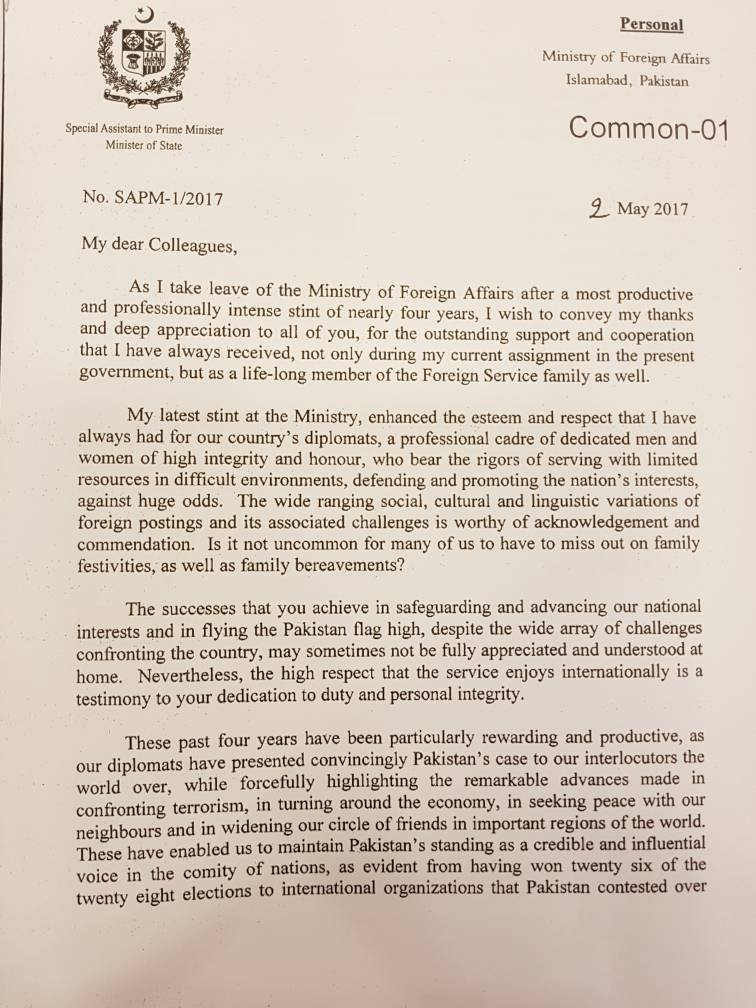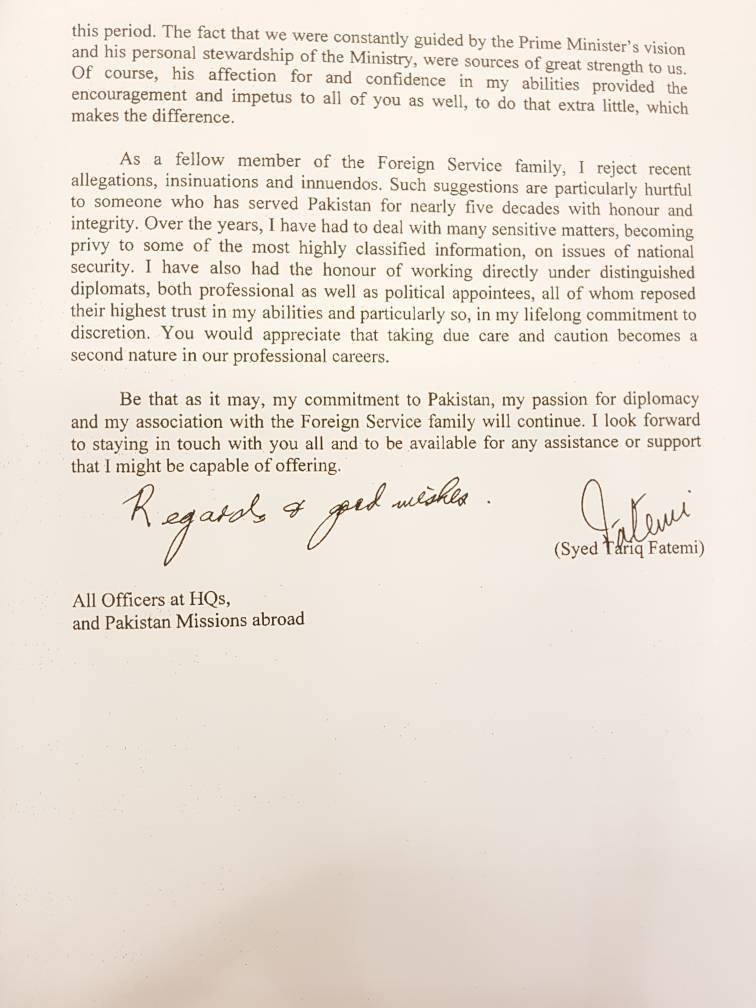 Fatemi also mentioned that he is ready to cooperate in every sense for investigation of this case.
"My relation with foreign service will remain intact," he asserted.
Tariq Fatemi was suspended from his post last week after investigation report regarding Dawn Leaks was presented to Prime Minister Sharif by Interior Ministry.
Two days ago, Prime Minister of Pakistan Nawaz Sharif ratified the recommendations of the Dawn leaks Inquiry committee, and withdrawn the portfolio of Advisor on Foreign Affairs from Tariq Fatemi.
According to a notification from the PM Office, Action against Rao Tehseen Ali, the principal information officer at the Foreign Ministry, will be taken once the findings of the report are done.
It also included the role of the editor of Dawn Newspaper, Zaffar Abbas, and reporter Cyril Almeida will be referred to the All Pakistan Newspaper Association (APNS).