Peshawar Attack: All five terrorists killed, COAS praises KP Police performance
PESHAWAR: Eleven people were martyred and around 30 injured after terrorists attacked the student hostel inside the Directorate of Agriculture Extension on University Road, Peshawar early Friday morning.
The security forces later managed to kill all the terrorists after a gunfight which lasted over an hour.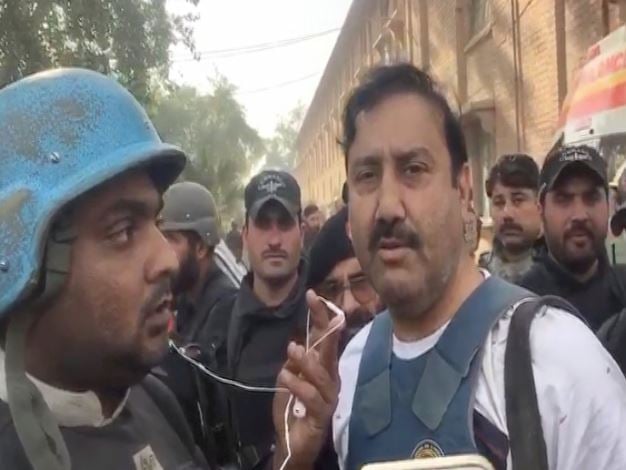 SSP Operations Sajjad Khan said that five attackers wearing suicide jackets reached the compound in a rickshaw.
They were said to be wearing burqas in the rickshaw so as to avoid detection.
The police official said the attackers' first target was the security guard of the premises, following which they made their way inside towards the students' hostel of the Agriculture Training Institute.
"They could have wreaked havoc but the police and army successfully neutralised the threat," he said further.
Later, army spokesperson Major General Asif Ghafoor praised the police performance during the operation. Speaking to a private news channel, Maj Gen Ghafoor said the terrorists were in contact with their partners in Afghanistan throughout the attack.