Russia develops world's dangerous hypersonic cruise missile
MOSCOW: Russia has developed the world's dangerous hypersonic cruise missile which can destroy any aircraft with a single impact.
The missile travels between 3,800mph and 4,600mph - five to six times the speed of sound.
According to experts, the deadly Zircon missile is unstoppable and is capable of destroying the Royal navy's most sophisticated fleet.
---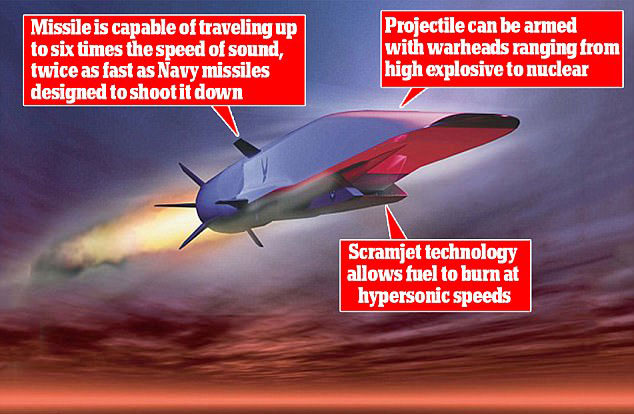 ---
Pete Sandeman, a naval expert, told the Mirror: 'Defence against hypersonic missiles presents a huge challenge to surface ships. There is so little time to react that even if detected, existing defences may be entirely inadequate.'
'Even if the missile is broken up or detonated by close-in weapons, the debris has so much kinetic energy that the ship may still be badly damaged.'
The Zicron uses Scramjet technology which mixes fuel with air and allows it to burn at hypersonic speeds.