BARCELONA -Catalonia's parliament voted Friday to declare independence from Spain and proclaim a republic, just as Madrid is poised to impose direct rule on the semi-autonomous region to stop it in its tracks.
A motion declaring independence was approved with 70 votes in favour, 10 against and two abstentions, with Catalan opposition MPs walking out of the 135-seat chamber before the vote in protest at a declaration unlikely to be given official recognition by Madrid and abroad.
Thousands of activists gathered outside the Catalan parliament, which met for a special sitting, to add their voices to the push for a break with Spain .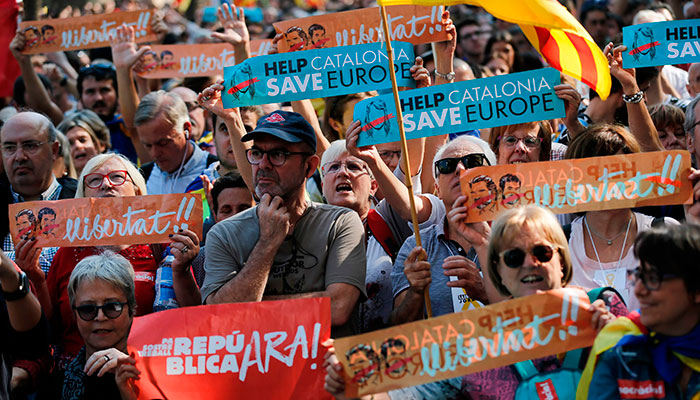 In Madrid, the Senate was poised to vote on measures under Article 155 of the constitution to depose Catalonia´s secessionist government before the week is out after the region held an unlawful independence referendum on October 1.

Prime Minister Mariano Rajoy sought to place the blame for Spain 's worst political crisis in decades squarely on the shoulders of Catalonia's separatist leader Carles Puigdemont.
The steps were not aimed against Catalonia, he insisted, but "to prevent abuse of Catalonia" by its own leaders.
Roughly the size of Belgium, the semi-autonomous northeastern region accounts for about 16 per cent of Spain 's population and a fifth of its economic output.
More from this category
---