Indian Army soldiers badly out gunned by Pakistan Army, admits Indian Army
NEW DELHI - The Indian government's decision to opt out of a
$500
million missile deal with Israel will leave Indian soldiers badly out-gunned by Pakistani forces, army sources told NDTV today. 
The bottom line is this: Pakistan has portable anti-tank missiles for its infantry soldiers which can strike Indian tanks and bunkers that are at a distance of 3-4 km; India's equivalent missiles have a range of just 2 km.

India has exited advanced negotiations to buy 1,600 Spike anti-tank guided missiles because it wants a similar missile, which would boost the army's firepower, to be developed and built at home as part of Prime Minister Narendra Modi's push to reduce the country's dependence on importing arms. Spike is a man-portable "fire and forget' missile that can hit moving targets such as a tank. 
It is versatile since the missile independently tracks the target upon being fired.  This allows the infantry soldier who has fired the missile to quickly move for cover. Spike is produced by Israel's Rafael Advanced Defence Systems.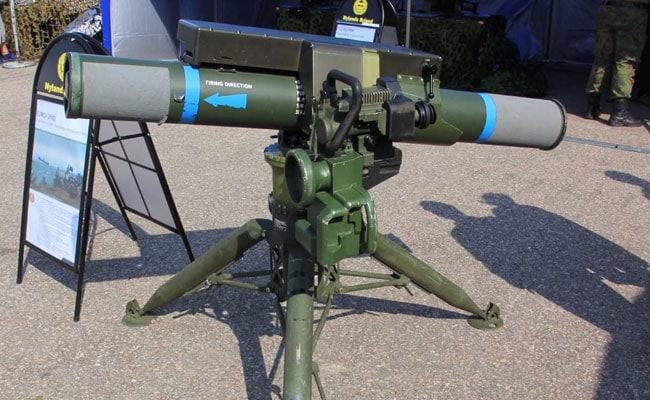 India has cancelled a deal for Israeli designed Spike anti-tank missiles
Pakistani foot soldiers operate a locally-made variant of the Chinese HJ-8 missile that can strike targets almost twice as far away as the missiles currently operated by the
Indian Army
. Pakistan's infantry also operates the US-built TOW missile which can strike targets such as tanks and bunkers even further away.
The Chinese HJ-8, which Pakistan calls the "Baktar-Shikan", is designed to defeat the latest generation of explosive reactive armour mounted on the T-90, the spearhead of the
Indian Army
's tank formations. 
These missiles are meant to strike deep inside Pakistani territory in the event of a war. The Baktar-Shikan has a range of between 3 and 4 kilometres. Pakistani's TOW missiles, once the mainstay for US forces, can hit targets 4 kilometres away and has been extensively proven in combat.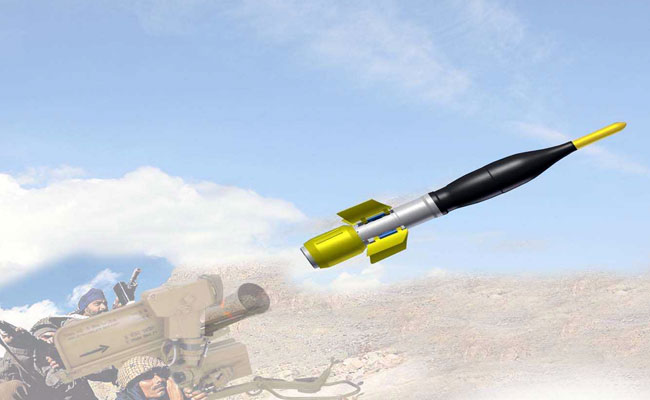 India's Milan 2T and Konkurs missiles can strike targets about 2 km away
By contrast, the
Indian Army
's infantry soldiers carry either the French-German Milan 2T or the Russian 9M113 'Konkurs' missile, both of which have a range of just 2 kilometres.
Last year, India concluded negotiations with Israel's Rafael for the Spike missile which was supposed to be built in India in a joint venture with the Kalyani group, which has already constructed a missile-manufacturing facility near Hyderabad. Now, however, in a strong endorsement of the PM's Make In India programme, the government has decided to back the state-owned Defence Research and Development Organisation (DRDO) which says it can deliver a world-class missile within four years.

Sources in the army tell NDTV that the development cycle required for the missile will have a serious impact on infantry formations. They add that any delay in the development, testing and induction of the indigenous missile beyond four years would be unacceptable for the army.

In an interview to an Israeli newspaper, Ishai David, a spokesperson for Rafael said today, "Rafael has not been officially informed of any change in the decision to purchase missiles." The Kalyani group in India was not available for comment.