ABU DHABI: Imam-ul-Haq, who became only the second Pakistani to score a ton in his first ODI on Wednesday, said 'Professor' Hafeez warned him not to get out recklessly.
"He said tumhe jootey paren ge (you'd get beaten up with shoes) if you get out playing a reckless shot," Imam joked, as he talked about his emotions following a Man-of-the Match knock of 100 off 125 balls which helped guide Pakistan to a seven-wicket win against Sri Lanka in the third ODI and seal the series.
The 21-year old left-hander, who is the nephew of Chief Selector Inzamam-ul-Haq, said he felt quite a bit of pressure when he was named in the ODI squad, but upon arrival in UAE he mingled well with the other players and the pressure subsided.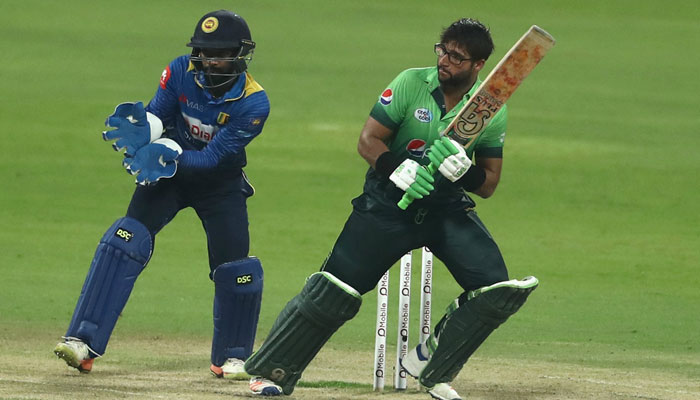 Responding to a question from the media, Imam admitted that he and his uncle Inzamam faced a lot of criticism over his selection.
"But my job is to focus on cricket and the critics' job is to criticise," he said, adding that when he performs nobody will criticise him without reason.
Imam, who played in the U-19 World Cup, said Mohammad Hafeez had told him while presenting him the ODI cap that he'd play a long inning.
"Then, when Hafeez bhai came to bat after Babar Azam got out, I told him my muscles were cramping due to the extreme heat. And he glared at me and said, 'Imam, you have a golden chance to convert this inning to a memorable century. Don't even dare to get out recklessly or you'd get a beating,'" the young batsman recalled.
He said it is not his fault that the chief selector is his uncle. However, he admitted he would keep getting reminded of the relation.
More from this category
---