PESHAWAR: The chief of proscribed militant outfit Jamaat-ul-Ahrar (JuA) has been killed in a US drone strike in Paktia province of Afghanistan, militant sources confirmed Wednesday.
Omar Khalid Khurasani alias Abdul Wali was 'critically' injured in the US drone strike in Paktia and was shifted to undisclosed location.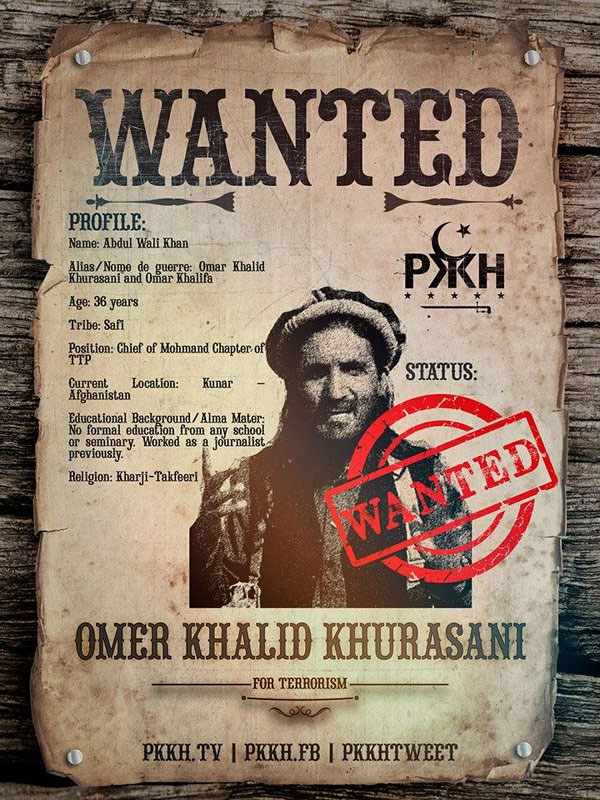 Khurasani hails from Mohmand Agency - one of the seven agencies in Pakistan's Federally Administered Tribal Areas (FATA).
Two suspected U.S. drone strikes on Tuesday killed 11 people on the mountainous Pakistan-Afghanistan border, following a strike a day earlier that killed 20, government and militant sources said.
Taliban sources confirmed that militant commander Omar Khalid had been killed in the drone attack.
Taliban sources, on Tuesday had said 18 members of the Haqqani militants, allied to the Taliban , were killed in Monday's strike and six in one of Tuesday's attacks.
"There were some mud-built houses which were being used by the mujahideen (Afghan Taliban fighters)," said a member of the Afghan Taliban , who asked not to be identified.
No prominent militants were in the area when the drones targeted two or three different compounds, he added.
However, another Taliban source said two commanders were killed in Monday's attack.
More from this category
---