ISLAMABAD: Army Chief General Qamar Bajwa will brief the Senate in an in-camera meeting of the Committee of the Whole House over national security paradigm and emerging geopolitical situation in the region.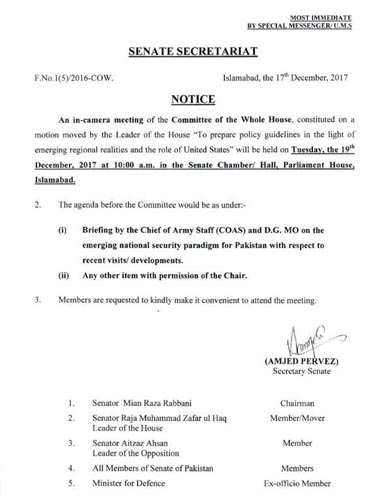 The briefing would be held on Tuesday morning, according to the notification issued by the Senate Secretariat.
The Director General Military Operation will accompany the army chief.
The meeting has been arranged on a motion moved by the Leader of the House "To prepare policy guidelines in the light of emerging regional realities and the role of United States", the notification read.
COAS Gen Bajwa will also brief the lawmakers on his recently concluded Iran visit and Pakistan's role in the Saudi-led Islamic Military Alliance.
More from this category
---