Noreen Jabar Leghari: ISIS trained medical student arrested from Lahore
LAHORE: Mystery surrounding the missing Pakistani medical student Noreen Jabar Leghari seems to be resolved after an operation in Lahore.
Noreen Jabar Leghari went missing two months ago and was reported to be in Syria .
 It turned out that the women who was arrested in security forces operation near Punjab Housing Society Lahore, has been identified as Noreen Jabbar Laghari – the second year student of MBBS in Liaquat University of Medical Science (LUMS), Jamshoro.
It is pertinent here to mention that Noreen Jabbar Laghari went missing in February and was feared to have joined Islamic State militant group.
It has been reported that Noreen spent two months in Syria and returned to Lahore almost six days back.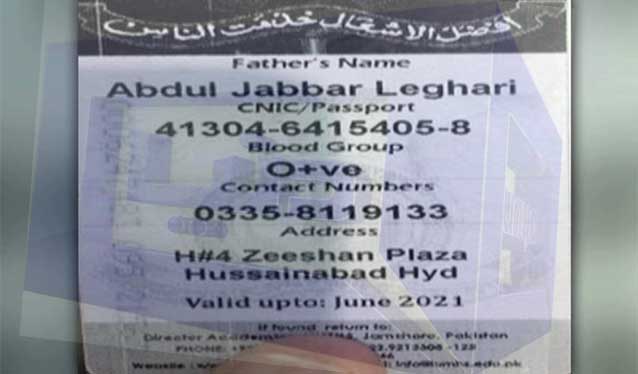 Meanwhile, Noreen's college card and her father's ID card and letter were also recovered during the operation.
As per details, the security forces conducted a special intelligence-based operation (IBO) near Punjab Housing Society Lahore.
It was reported that one terrorist identified as Tariq was killed while Noreen and two others got arrested in the operation.
Moreover, suicide jackets and explosives were also recovered during the operation and four soldiers including two officers got injured during the clash. 
More from this category
---