South Korean media reported that the upcoming high-end smartphone by Samsung could have the ability to detect faces and one would only have to look in the sensors to unlock the phone.
The market leader in smartphones is all set to add new security features in Galaxy S8 including iris scanner and fingerprint sensor. It was also reported that the fingerprint sensor would be moved towards the backside of the phone.
---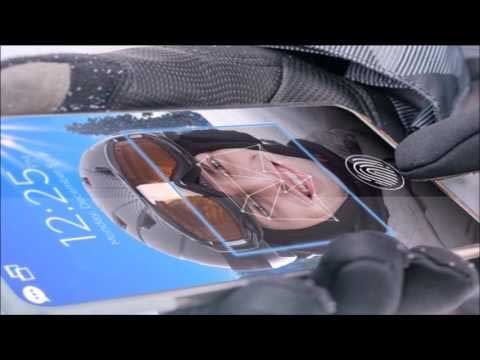 (Photo : santech/Youtube) Samsung Galaxy S8 Facial Recognition
---
The trend of placing fingerprint sensor on the back can also be seen in Google Pixel. Facial recognition, as speculated in Samsung S8, could be fruitful as people would not have to unlock smartphones using passwords, patterns, fingerprints or any other techniques.
Also, it was stated by an official from Samsung that unlocking S8 through facial detection would be easier and faster than fingerprint sensor. It is believed that the camera could take as much as 0.01 seconds to unlock the phone.
Iris scanner is another such feature which adds to security. It was available in Galaxy Note 7 too. Using iris scanner, the unique pattern of user's eyes would be used to unlock the phone. It would certainly be a new innovation in smartphone technology.
The launching date for Samsung Galaxy S8 is March 29. The much-awaited flagship smartphone by Samsung could be amongst the bestsellers of 2017.