ISLAMABAD: The Supreme Court will announce the reserved judgment in the disqualification case against Pakistan Tehreek-e-Insaf (PTI) Chairperson Imran Khan and Secretary General Jahangir Tareen on Friday.
The apex court had reserved the verdict against the two PTI leaders on Nov 14. The decision is likely to be announced at 2 PM Friday.
The case is being heard by Chief Justice of Pakistan Justice Saqib Nisar, who heads the three-member bench.
On Oct 18, the chief justice had announced that the verdict of both the cases will be announced together.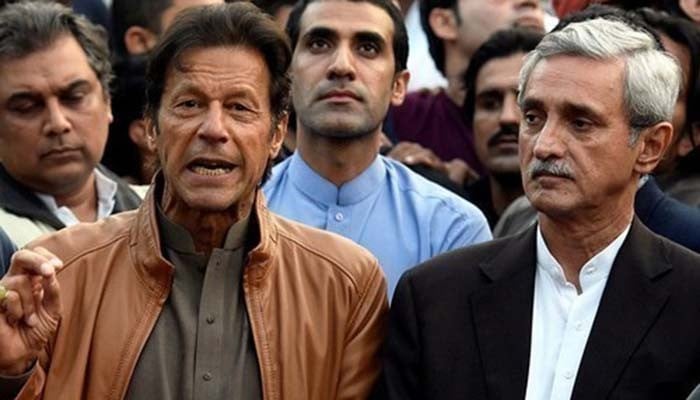 The petition, filed by Pakistan Muslim League-Nawaz leader Hanif Abbasi, seeks Tareen and PTI Chairman Imran Khan 's disqualification for the non-disclosure of their assets and ownership of offshore companies.
Abbasi had filed the petition in November last year. It accused the PTI leaders of not declaring their assets to the Election Commission of Pakistan and violations of the lncome Tax Ordinance, 1979 and Peoples Act, 1974. It also claimed that the PTI is a 'foreign-funded' party.
More from this category
---