Smog in Pakistan to reduce
LAHORE – Pakistan Meterological Department (PMD) has predicted on Friday that smog and temperature in upper areas of the country will witness a decline in next week.
Dense fog continues to envelope Punjab including Lahore reducing visibility to zero and affecting the flow of traffic.
Flight operation at Allama Iqbal International Airport and other cities remained shut throughout the night. Passengers at railway station were forced to wait for long hours as trains arrived late due to heavy fog.
---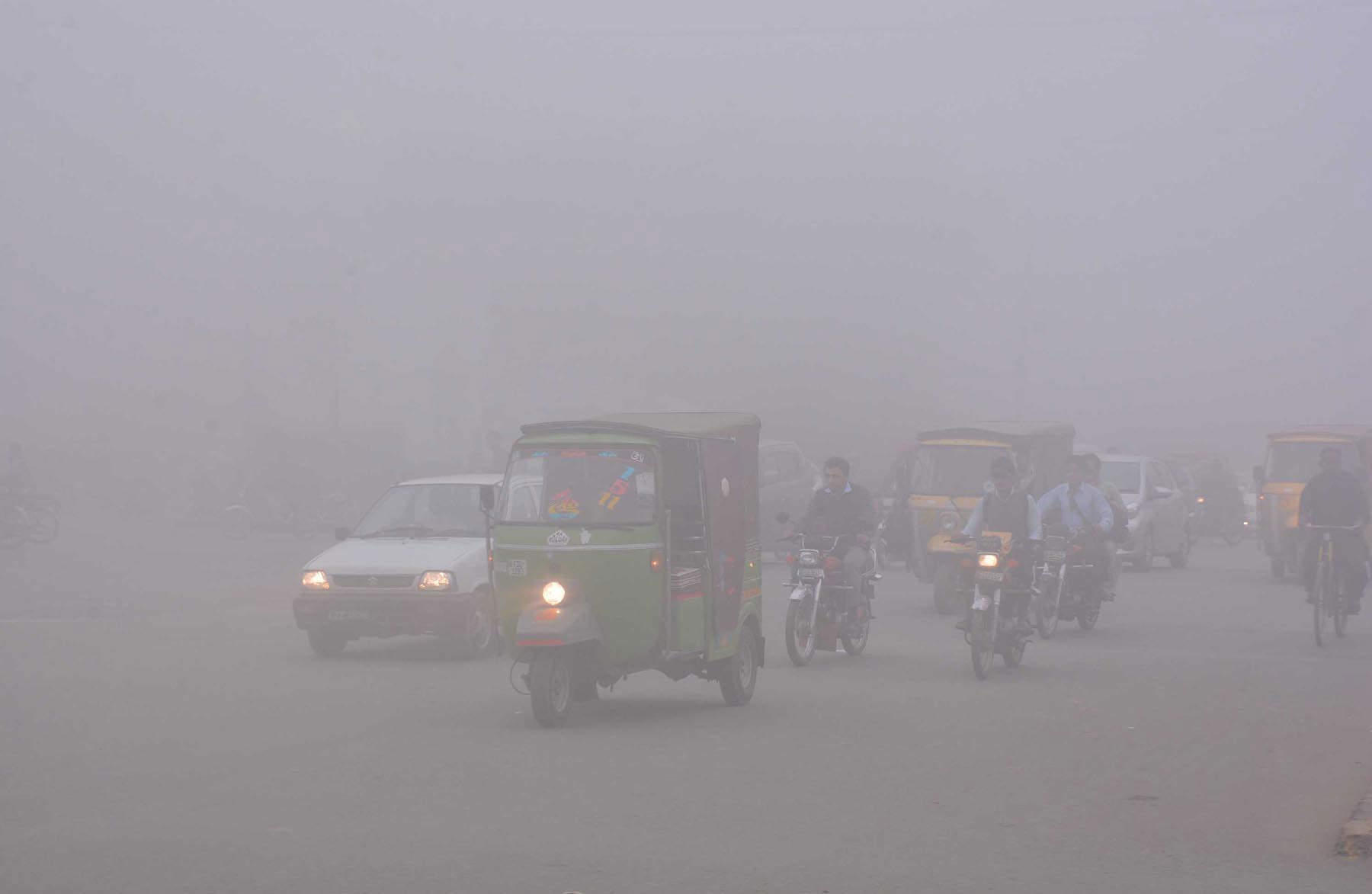 Thick blanket of smog in Faisalabad. --- Online Service
---
Various sections of the Motorway were closed for traffic. According to Motorway police, M-I from Peshawar to Swabi, M-2 from Lillah to Lahore and M-3 from Pindi Bhattian to Faisalabad, Gojra remain closed due to dense fog.
The road users have been advised to contact Helpline 130 to avoid any inconvenience. Similar situation also occurred at National Highway.