Lionel Messi duplicate on streets of Tehran stuns people
TEHRAN – Reza Parastesh, the lookalike of Barcelona FC's forward Lionel Messi, is enjoying the perks of a football superstar as people mob him on the streets of Tehran for photos and autographs.
"The first time that I seriously decided to take a photo with sports clothes and introduce myself as the double of Messi, my father encouraged me said do it," said Parastesh.
Although Reza Parastesh did not have any surgery to look like Lionel Messi, but he admitted that the similarity of his beard with Lionel is not just a coincidence as he trims it. He sports the same haircut and beard as Messi, and says his friends enjoy to have a Messi-impersonator in their group.
---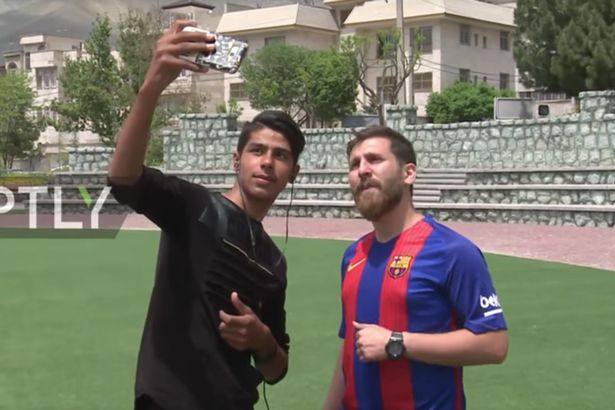 ---
Sometimes, being Lionel Messi's lookalike has its disadvantages too. Reza Parastesh recalled when Argentina defeated Iran in the 2014 World Cup and said, "It was the match between Iran and Argentina and Messi scored a goal in the final minutes, prompting Iran's exit from the World Cup. 
My father is a football fan, so he called me and told me 'don't come home tonight' because he thought that I scored that goal. He didn't let me come home."
Reza Parastesh further added that he is very pleased to be a lookalike of such an "important, cool and popular guy". He also wished to meet his hero one day.