Washington – Muslim community in Houston Texas are helping flood affected victims by opening doors of their Mosques.
According to Associated Press, Champions Islamic Centre - a gymnasium, has converted into a donation spot where countless mats, blankets, clothes and boxes of food are lined up to be distributed.
On the eve of Eid-ul-Azha, one of Islam's holiest days, the centre has become a temporary home for the flood victims. It will provide shelter to thousands of Harvey evacuees, Muslims and non-Muslims. The gymnasium will be used for the morning Eid's prayers to officially begin the festival of sacrifice. The mosques leaders have said that no matter how many people attend the prayers, the evacuees aren't going anywhere.
---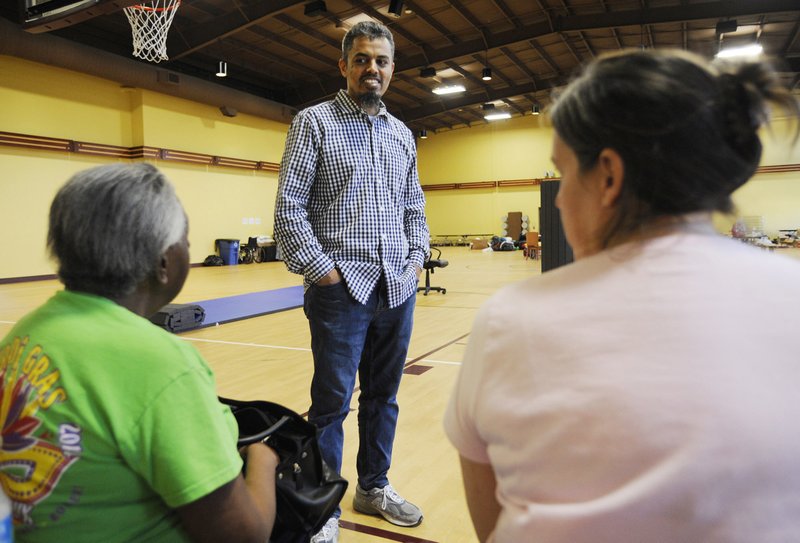 Ayman Kabire, a volunteer at Champions Mosque with the Islamic Society of Greater Houston, talks to evacuees at a mosque that was being used as a shelter. Photo: AP
---
"They are the No. 1 priority. They will not be disturbed, they will not be displaced, they will not be moved," said M.J. Khan, the president of the Islamic Society of Greater Houston, which operates the Champions mosque and several others that are providing shelter. "People who come, if they have to pray in the parking lot, they'll pray in the parking lot."
Muslims have been counted as both victims and participants in relief efforts following disasters. From the catastrophic Supterstorm Sandy in October 2012 to the terrorist attacks of September 11, Houston's Muslim community, estimated to be around 200,000, have opened doors to their community centres and mosques and have volunteered.
Many mosques around the Houston area have sheltered evacuees in the mosques. The mosques affiliated with the Islamic Society of Greater Houston are serving as 24 hour shelters for the displaced flood victims, according to CNN.
The president of Islamic Society M.J.Khan said, "Mosques are open for everybody ... and we re treating everyone as VIP guests".
---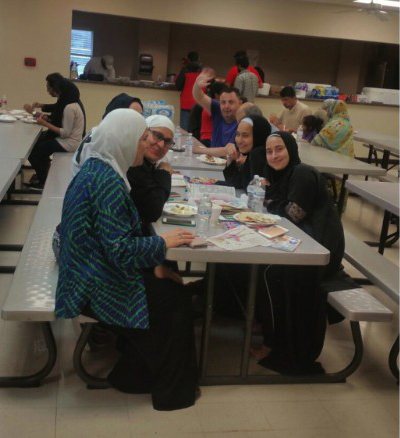 Evacuees eat at the Brand Lane Islamic Center in Stafford, Texas. Photo: CNN
---
Brand Lane Islamic Center in Stafford, a mosque situated in suburban southwest Houston is used as a temporary stay for many flood affected people.
"We started with a family of six," Shaizad Chatriwala, the center s director said. "We have 80 to 90 people right now."
Chatriwala also added that the mosque has enough room and resources to take care of another 100 people. The victims seeking shelter are from a nearby area of Texas. "People came in with just the clothes they were wearing," Chatriwala said.
He said the community has generously donated from food to clothes and toys, books for children. Countless people started pouring in donations when the word was spread on social media that the centre is sheltering flood evacuees.
More from this category
---