Hundreds of Thousands of Muslims gather at Karbala on Hazrat Imam Hussain shrine
KARBALA  - Hundreds of thousands of Shiite Muslim pilgrims gathered in the Iraqi shrine city of Karbala on Sunday for ceremonies marking the seventh-century killing of the Prophet Mohammed s grandson.
Some 25,000 members of the security forces were deployed to protect the pilgrims, who in the past have faced attacks from Sunni extremists including the Islamic State group.
This year s ceremonies were marked by the chanting of slogans against Iraqi Kurdish leader Massud Barzani, like "Barzani you are the sponsor of dividing the country" and "Don t believe we will ever give you Kirkuk".
Barzani s autonomous region in northern Iraq held a referendum on September 25 that saw voters overwhelmingly back independence for Iraqi Kurdistan. The vote was also held in disputed areas like the city of Kirkuk.
---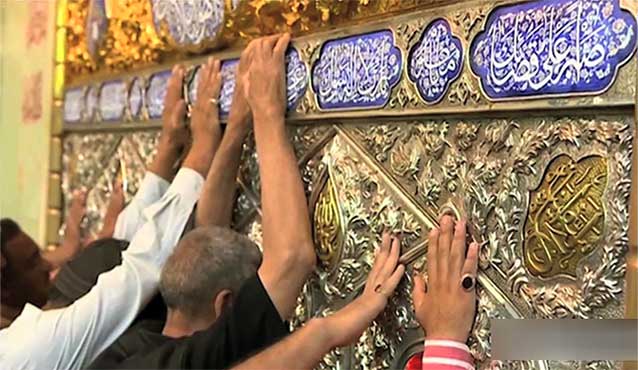 ---
Hamed al-Obays, one of the organisers of the procession, said the chants opposed the "separatist conspiracy in northern Iraq".
Pilgrims weep and beat their chests in mourning during the ceremonies, some using swords that leave blood dripping down their robes.
The annual Ashura commemorations mark the killing of Imam Hussein by the forces of the Caliph Yazid in 680 AD -- a formative event in Shiite Islam.
Imam Hussein s death was part of a dispute over who should succeed the Prophet Mohammed, which eventually developed into a bitter schism between the Sunni and Shiite branches of Islam.
Many Shiite worshippers travel from neighbouring Iran and other countries each year to visit Imam Hussein s shrine in Karbala, which lies about 80 kilometres (50 miles) southwest of Baghdad.
Millions of others across the Shiite world, from Lebanon to south Asia, hold processions in their home towns, performing a variety of rituals, many involving flagellation.